Jacobs Entertainment, Inc. and SuperBook Sports, announced that the new, state of the art traditional sports book, The SuperBook at the Lodge Casino, will host a Grand Opening event Friday, June 25 at The Lodge Casino in Black Hawk, Colorado.
SuperBook Sports, the largest and one of the most successful sports books in America, also currently operates at the Westgate Las Vegas Resort & Casino. In late 2020, SuperBook Sports launched their mobile wagering app in Colorado. The mobile wagering app features all that has made SuperBook Sports one of the most trusted and reliable operators in the industry. Together with the app, The SuperBook at the Lodge Casino will bring SuperBook's winning formula of best-in-class technology, first class entertainment, award-winning customer service, and the industry's most expansive wagering options to one of Colorado's most popular gaming destinations.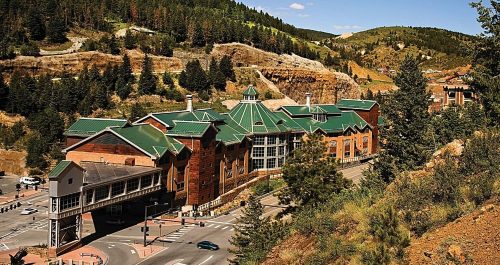 The SuperBook Sports team has been in business for more than three decades and has written the playbook for successful risk management and oddsmaking. The opening of this traditional style sports book in Colorado will be the first retail location branded with the World Famous SuperBook name outside of Las Vegas. Located on the second level of the Lodge Casino, this nearly 7,000 square foot sports book is home to twenty-eight (28) state of the art televisions. In addition, they will have the same type of comfortable and functional seating they are known for in Las Vegas, a fully loaded bar, and the same outstanding service that both the Lodge Casino and SuperBook Sports are known for. Patrons can place wagers by visiting one of their three betting windows, visiting one of the kiosks located throughout the casino floor, or sit and enjoy the game while betting on the app.
Patrons can visit SuperBook.com and sign up for the mobile wagering app any time leading up to or after the Grand Opening. Wagers can only be placed while a person is in the state of Colorado, but a person can sign up and view the site from any location. In-person wagers can be placed at the betting windows and kiosks at the SuperBook at the Lodge Casino.